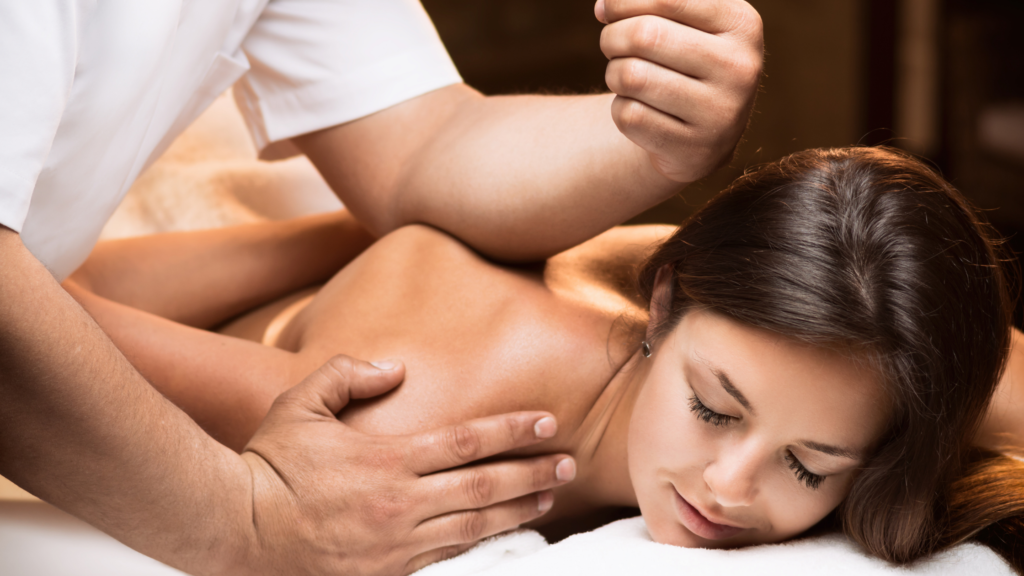 A growing body of research supports the health benefits of massage therapy for conditions such as stress, fibromyalgia, low-back pain, and more. See all the ways you can benefit from adding massage therapy to your health and wellness routine.
Discover the benefits of getting a massage:
Relieve stress
Relieve postoperative pain
Reduce anxiety
Manage low-back pain
Help fibromyalgia pain
Reduce muscle tension
Enhance exercise performance
Relieve tension headaches
Sleep better
Ease symptoms of depression
Improve cardiovascular health
Reduce pain of osteoarthritis
Decrease stress in cancer patients
Improve balance in older adults
Decrease rheumatoid arthritis pain
Temper effects of dementia
Promote relaxation
Lower blood pressure
Decrease symptoms of Carpal Tunnel Syndrome
Help chronic neck pain
Lower joint replacement pain
Increase range of motion
Decrease migraine frequency
Improve the quality of life in hospice care
Reduce chemotherapy-related nausea
Zen Massage of Salt Lake City, UT offers many different styles, prices, and massage specials so you can live life without stress holding you back.
30 Min Massage – $60
45 Min Massage – $80
60 Min Massage – $100
90 Min Massage – $140
120 Min Massage – $180
2.5 Hour Massage – $210
3 Hour Massage – $240
Hot Stone Massage – $160
Packages Available – Please call or text for details.
Virtual Tour of our Massage Salon in Salt Lake City
Zen Massage Luxury Massage in Salt Lake City, Utah
Text (385)448-5634
Call (801) 467-3529
We are located at:
5520 South Van Winkle Expy,
Salt Lake City, Utah 84117