Zen Massage Therapists, Salt Lake City
When it comes to massage therapy, no amount of exotic marble, fountains, lights, and monograms on fancy terrycloth robes and slippers can equal the skilled, experienced hands of a master massage therapist. A luxurious interior can make a great impression, but when you're back in your clothes again walking out the door, the only thing that matters is how you feel in the real world. The quality of any spa experience is quite literally in the hands of the therapist. Nobody understands this better than ZEN Massage of Salt Lake City. Our partner-therapists make ZEN Massage what it is. We partner with only the best therapists who share a sincere passion for the craft of healing and the art of massage. But most of all, our partner-therapists are approachable. They know how to listen and to understand. They want to make you feel great. They enjoy what they do because they do it exceptionally well.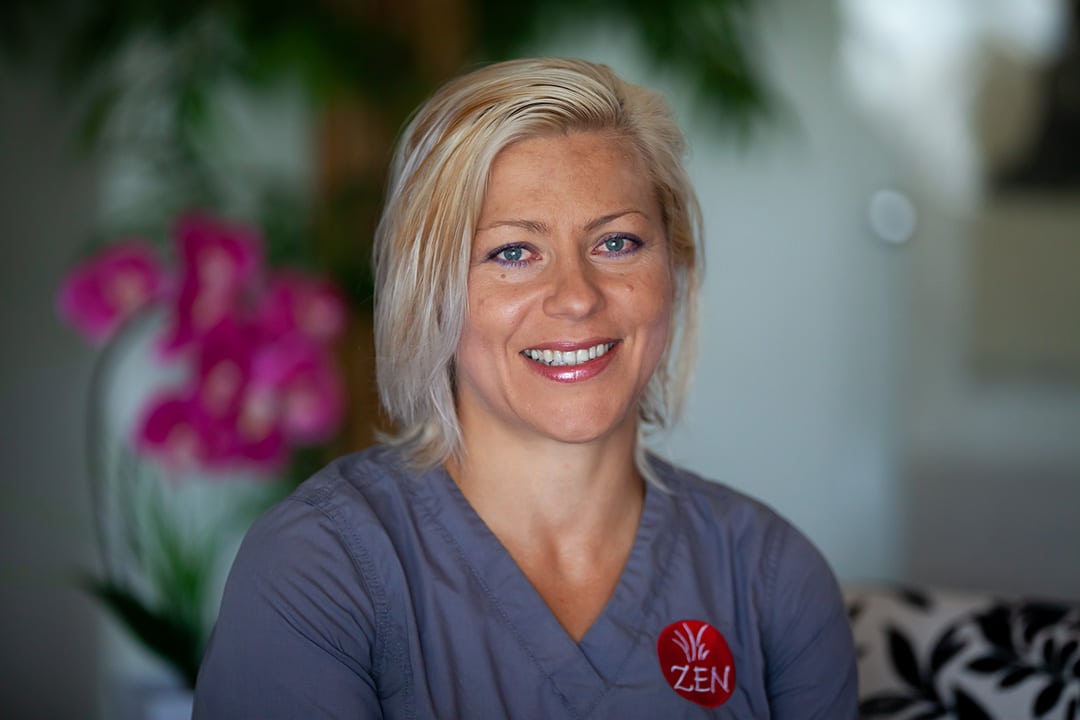 Dr. Helen Litovsky, LMT
"My goal is to show our clients how to minimize work-related repetitive stress injuries and help people recognize and control stress-driven habits like smoking, drinking, and over-eating. My approach focuses on producing immediate physiological changes in the body which lead to increased awareness of the client's mental and physical condition. My technique targets stress areas in the client which are responsible for chronic pain, discomfort, and loss of sleep. With proper application, the application of ZEN therapy restores the body's natural posture and resolves the discomfort which interferes with prolonged and restful sleep."
Helen Litovsky received her Doctorate of Medicine from the National University of Ukraine in 2002 and successfully defended her license before the US National Board of Medical Examiners. With all of the great opportunities in medicine, it is truly a testament to the innovation and potential of ZEN that she has postponed her clinical residency to help oversee and develop the ZEN Bodywork System.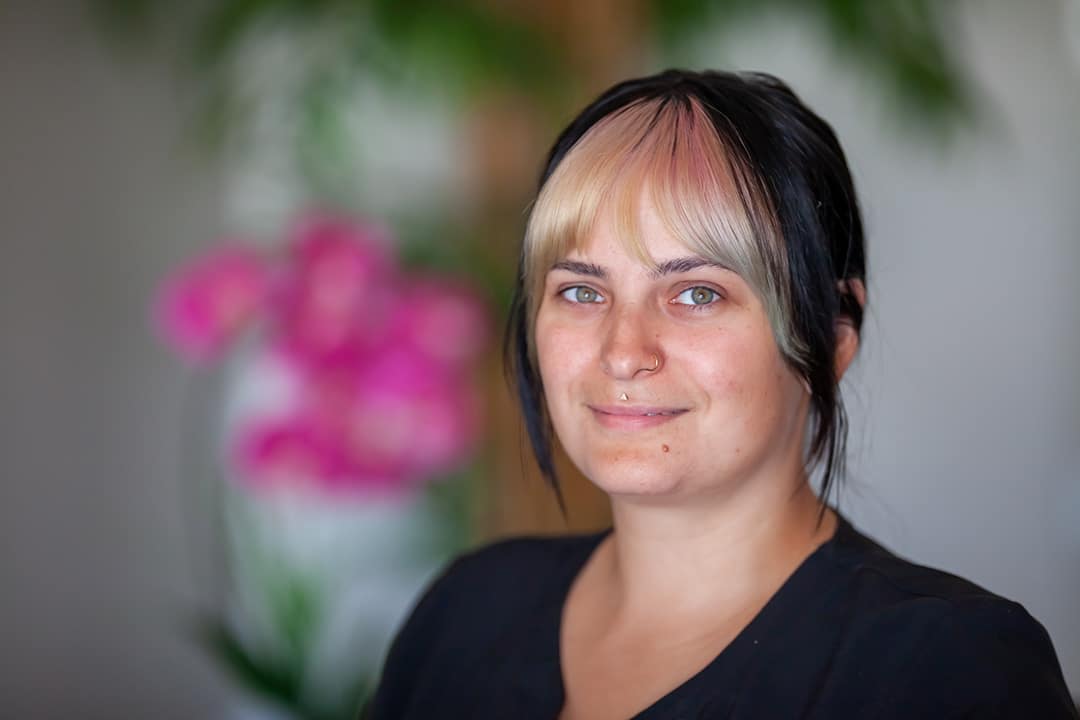 Keegan Hughes, LMT
Keegan is one of our highly requested and experienced therapist at Zen Massage. She attended school at the Utah College of Massage Therapy in 2013 where she developed a passion for the holistic physical and mental healing of massage. Her goal as a therapist is to provide a relaxing and therapeutic experience while also, giving you the tools you need to help heal and manage your pain outside of your sessions. Most of her work consists of deep tissue with Swedish mixed in for relaxation. However, she also really enjoys injury work and pain management. Many of her clients come to her with a chronic issue they need assistance with. Give us a call and ask how she can help you or book your appointment online today!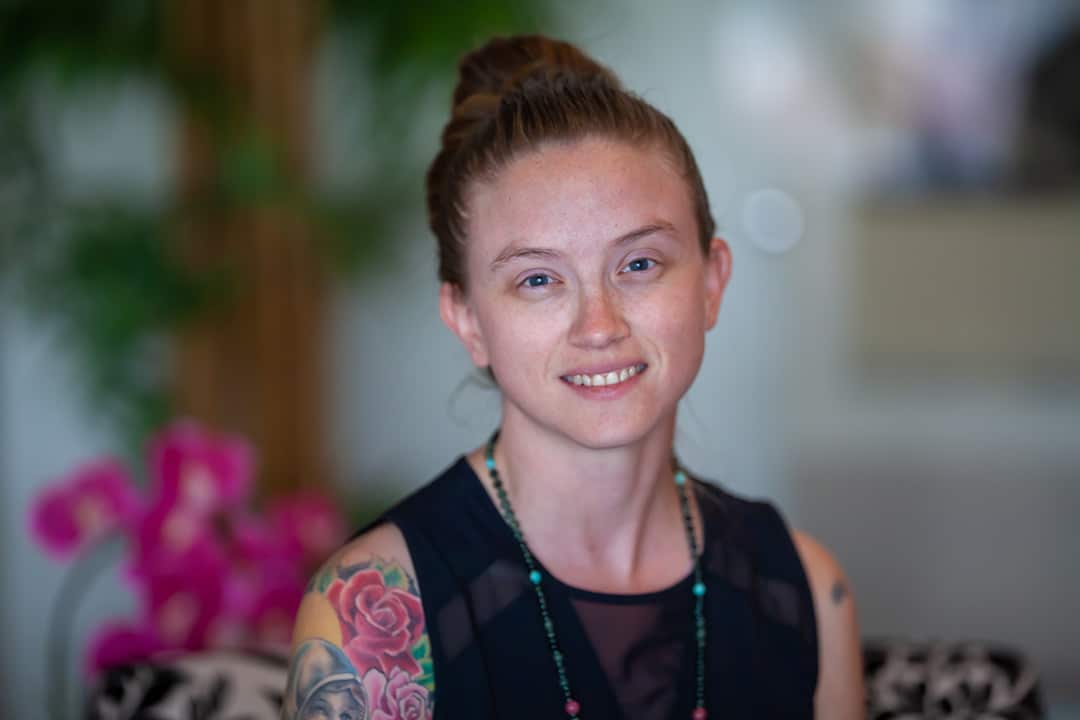 Juniper, LMT
Juniper has been a massage therapist for 10 years. Her focus and interest lie in nervous system regulation and the power of getting to know your own body. Massage is a wonderfully peaceful and safe way to tap into your body and your brain and help yourself heal, physically and energetically. She takes from many modalities to create a massage experience each time that tailors to the ever changing needs of our bodies, brains and hearts. Whether deep tissue or lighter pressure is preferred, her work is fluid, connective and intuitive.
Helga Ambrose, LMT
Helga is passionate about health and wellness. Clients leave outstanding reviews and rebook with Helga regularly. She also has training in fitness and nutrition. Being born and raised in Kyiv, Ukraine, she came to the USA in 2021. We are so glad to have her as part of our team. Her technique is strong and at the same time extremely fluent, with a lot of attention to details.
She loves incorporating facial and scalp massage into her massage therapy sessions. Helga is a Certified Licensed Massage Therapist.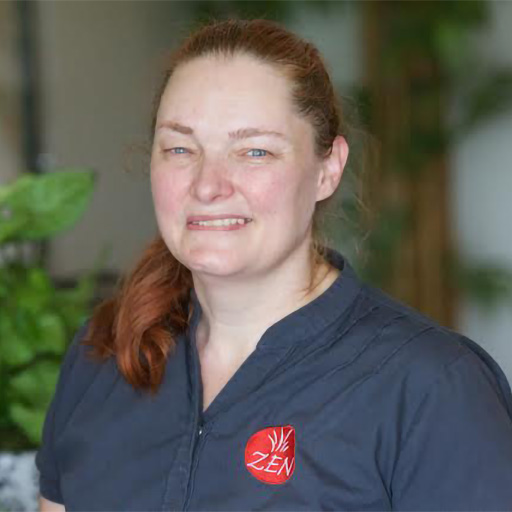 Shar Dawson, LMT
Shar has been practicing massage for many years and has perfected her technique. Shar's specialties are neck and back work, however, she's capable with any issue a client might come in with. She enjoys doing all forms of Massage, with a focus on Swedish, Deep Tissue, and Reflexology. Her style helps ease tension on muscle attachment points while also bringing clients into a deep relaxation. This is why many of her clients continue to return to her!