One of the newest trends in the massage industry is CBD massages. CBD, or cannabidiol, is a compound found in cannabis plants. Unlike its more famous cousin THC, CBD is not psychoactive and will not get you high. Instead, it has various potential health benefits, including reducing anxiety and pain. Interested in trying a CBD massage for yourself?
Here's everything you need to know.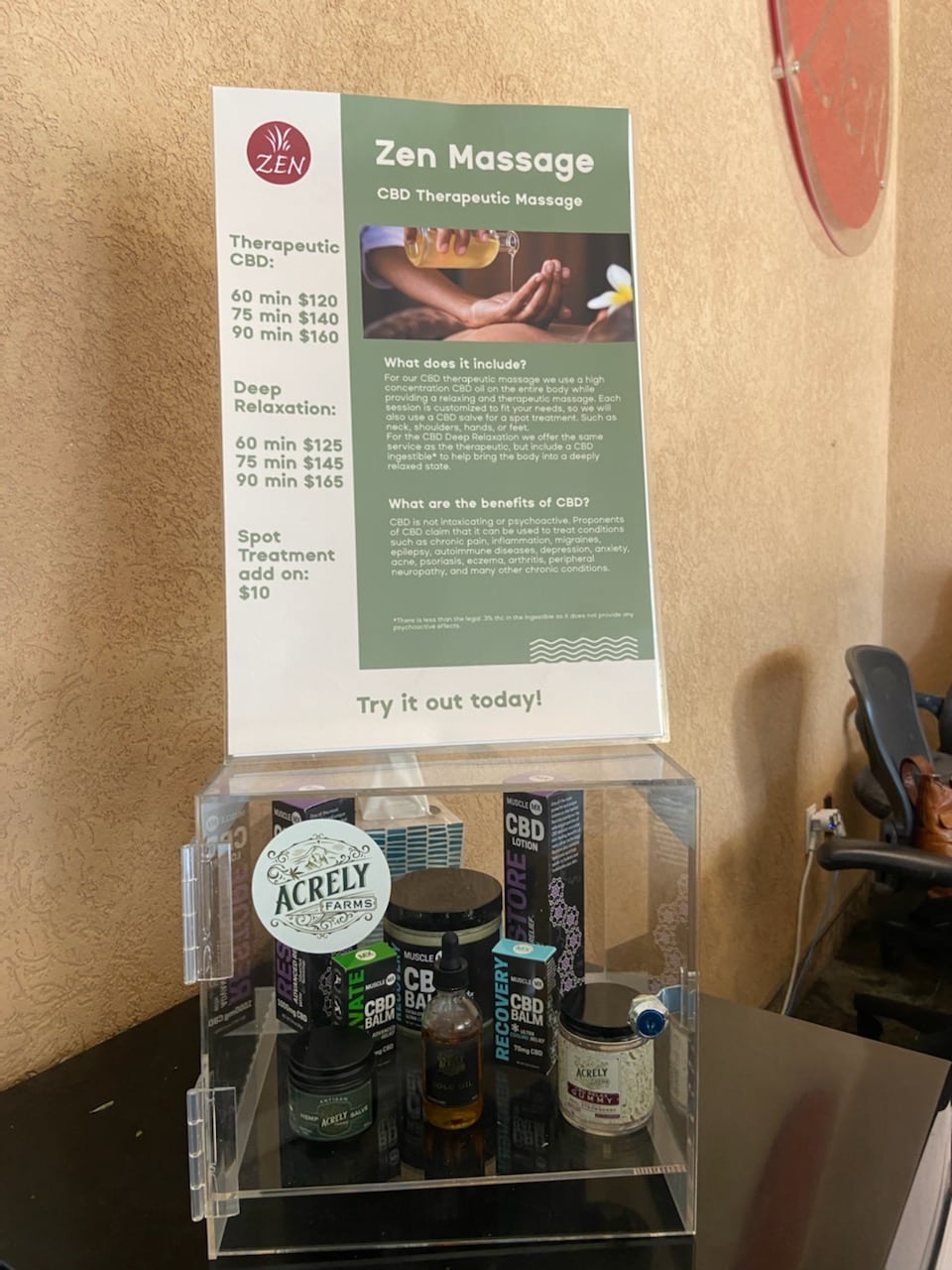 What Is a CBD Massage?
A CBD massage is a massage that uses products containing cannabidiol. CBD is derived from the hemp plant, which is in the same family as the marijuana plant. However, unlike marijuana, hemp contains very low levels of THC, the compound that causes psychoactive effects. This means that you will not get high from using products containing CBD.
CBD has been shown to have various potential health benefits, including reducing anxiety and pain. When used topically, it can also help to reduce inflammation and soothe irritated skin. For these reasons, many people are interested in trying CBD-infused products, including massage oils and lotions.
What to Expect From a CBD Massage
If you've never had a massage before, you might be wondering what to expect from a CBD massage. The good news is that it will feel very similar to a traditional massage. Your therapist will use their hands to apply pressure to your muscles and promote relaxation.
The main difference is that the products being used contain CBD. You may notice that the scent of the products is different from what you're used to since they are likely to contain essential oils along with CBD extract. Some people also find that CBD products help them to relax more deeply than traditional massage oils or lotions.
If you're interested in trying a CBD massage but want to be sure that it's right for you, talk to your massage therapist about it ahead of time. Don't have a massage therapist? Our Therapists at Zen Massage of Salt Lake will be able to answer any questions you have and help you decide if this type of treatment is right for you.
Whether you're seeking relief from pain or anxiety or want to try something new, a CBD massage can be a great option. Be sure to discuss it with your therapist beforehand so that they can tailor the treatment to your needs. Once you experience the benefits for yourself, you'll be sure to want to book another appointment!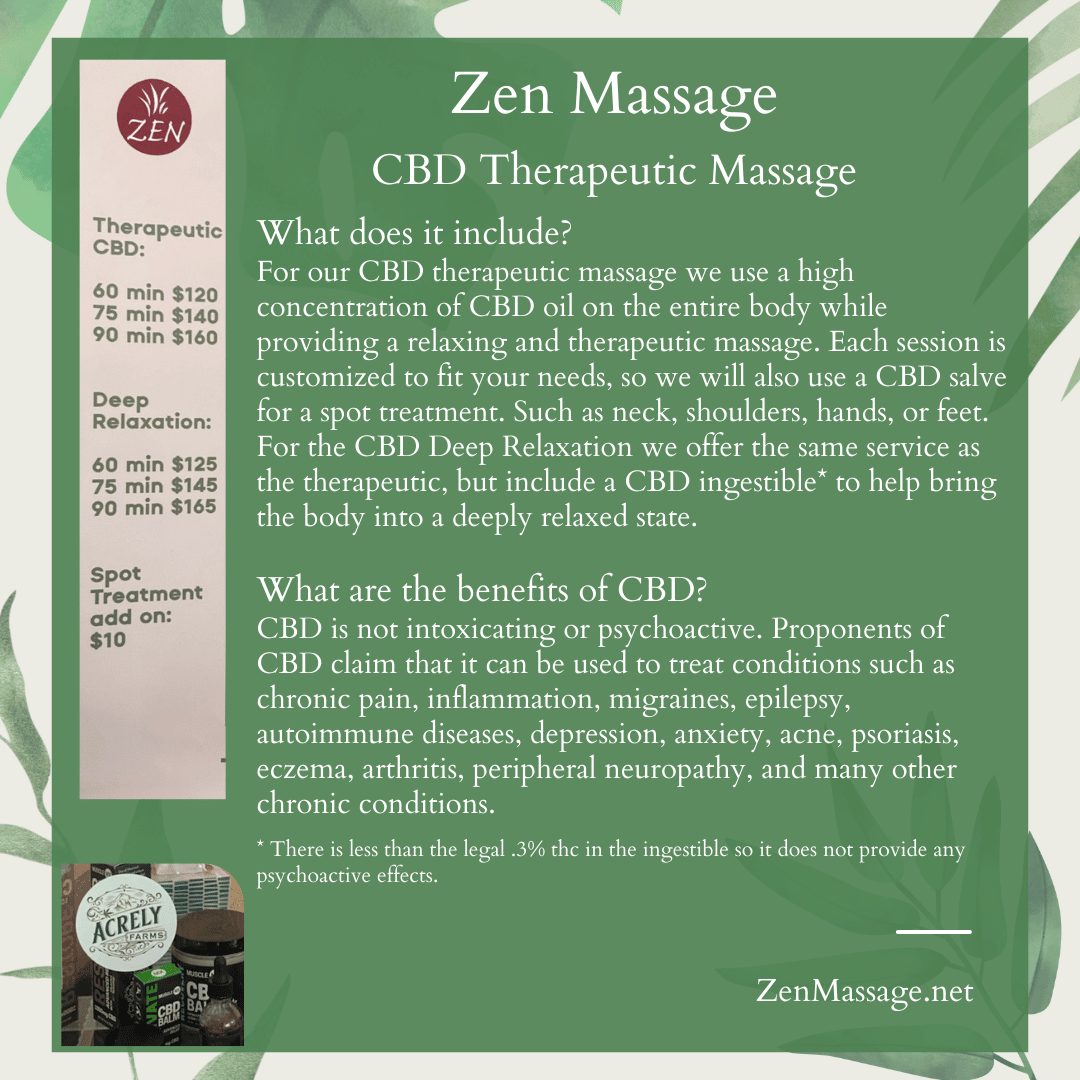 Virtual Tour of our Massage Salon in Salt Lake City
Zen Massage Luxury Massage in Salt Lake City, Utah
Text (385)448-5634
Call (801) 467-3529
Book Online
We are located at:
5520 South Van Winkle Expy,
Salt Lake City, Utah 84117
Source