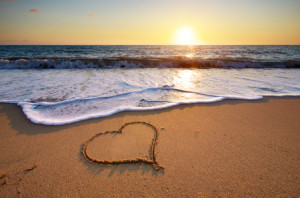 Valentine's Day always tends to sneak up us. The holiday rush has subsided, you've reflected on your resolutions for the new year, and WHAM! You forgot to do something special to recognize and appreciate that special someone in your life and it's Feb. 13…almost too late.
The good news is that Zen Massage has your back, literally. Book a discounted Couples Massage at our special Valentine's rate. Book an appointment before Feb. 12 to receive $50 off our couples massage price. Imagine the bliss! Our luxurious Couples Massage experience includes a massage, aromatherapy, hot towels, tea and chocolate covered strawberries. Our $270 couple's experience has been discounted to $220 to guarantee you don't wind up spending the night in the dog house on Valentine's Day. (Remember that your massage must be booked by Feb. 12 to receive this special offer, and it can't be combined with other offers or coupons.)
While wonderful for couples, this Valentine's Day special isn't limited to lovebirds. Why not show a little love to someone important in your life? This experience can also be incredibly relaxing for you and a close friend or family member. Why not indulge in a little down time and quality conversation while you sip hot tea before a relaxing session with our qualified therapists? Valentine's Day is all about sharing the love, and we can't think of a better way to show someone you care than a relaxing experience at Zen Massage.
A massage is the ideal way to hit the reset button and escape the daily grind. Imagine soothing scents and sounds and quality time spent with someone you love. If a Couples Massage doesn't sound like your cup of tea, we also offer gift certificates for a great variety of our spa services and massages. This personalized and thoughtful gift will demonstrate that you truly care. You can book the appointment online or by calling 801-467-3529.
From Zen Massage, we wish you a Valentine's Day filled with love!