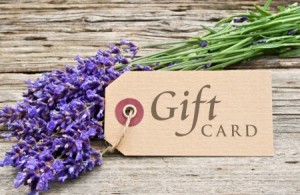 Do you dread your beloved great aunt's birthday every year because you can't find a gift that will suit her wacky personality? Stumped on how to thank the dog-sitter? Not sure how to shower your partner with love? A gift card from Zen Massage is perfect for any occasion where you'd like to celebrate someone or express heartfelt gratitude.
We believe that the bliss of total relaxation is priceless but massage benefits both your body and general wellness.
The majority of people don't practice correct posture. This problem can be exacerbated by work stress, which manifests in a tightening of the muscles in the shoulders and neck. Those who sit at a desk are prone to back and neck pain as well as weakness in the lower back and gluteal muscles. Massage can combat this tendency to tense up and help counteract the negative effects of a sedentary job.
Relaxation and stress relief can be provided by a visit to Zen Massage. According to the International Journal of Neuroscience, massage therapy can reduce depression and anxiety. Patients report feeling happier and more relaxed following a session with a friendly, trained massage professional.
The rejuvenating act of receiving a massage can actually boost immunity and prevent sickness. The Journal of Alternative and Complementary Medicine found that patients who received regular massage had a boost in white blood cell count. White blood cells help attack the germs, bacteria, and viruses your body encounters, defending the body from illness.
A session with our certified therapists also will improve blood circulation around the body. This boosts the supply of nutrients to individual cells and can aid in the transport of waste, detoxifying the body. Some of the benefits of improved circulation are clearer, softer skin and detoxification. (Be sure to drink a lot of water before and after any massage treatment to help clear these toxins from the bloodstream.)
This list is by no means comprehensive. Feel free to swing by Zen Massage and book an appointment to see for yourself. You'll then understand why the gift of massage is truly a gift of the heart.