How to embrace aging and the life changes that come with it?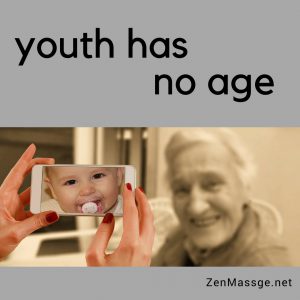 According to Pablo Picasso youth has no age, and as much of a cliché as it is, it's our attitude to age that truly matters. After all, we're younger at this moment than we'll ever be again.
However, it isn't much comfort if the thought of your next big birthday is filling you with dread. Staring obsessively at fine lines in the mirror, regretting wasted time, wishing you'd done things differently. Aging and anxiety can make you feel miserable. Ironically, you are bound to regret in the future. You'll be older and be wondering why you spent so much time worrying when you could've been enjoying your relative youth. This kind of anxiety makes us forget to live life.
In "Why My 40s Are My Best Life", Donna Freydkin talks about how a dramatic turn of events helped her love the aging process and become the woman she was always meant to be. We hope you'll feel inspired by her story and empowered to embrace the changes that come your way.
"The first time my dermatologist injected botulinum toxin into the crease between my brows, I had just learned that my then-boyfriend, who would go on to become my husband, had cheated on me with a vibrant, vivacious, and line-free redhead. I was in my mid-30s, and I heeded the advice of a girlfriend who verbally bullied me into erasing anything that made me look, well, older, and by (her) definition less desirable. Within 72 hours, my forehead was creamy and tranquil, all signs of life zapped away. It felt like I'd dipped my face into a deep-freeze, and emerged encased in a weird cocoon.
Never again, I swore, never again. OK, I did it once more — same result, same reaction. But since then, truly never again.
A few things happened between my first date with Botox, in roughly 2009, and today. I got married to the reformed cheater, I got pregnant, and when I was one month away from giving birth, we learned that my husband had a stage 4 glioblastoma thriving and mushrooming inside his brain. Life expectancy from diagnosis to death: roughly 15 months. Meaning he'd never see our son learn to walk, start kindergarten, or play with his first set of Legos.
And just like that, wrinkles, crow's-feet, age spots, and laugh lines became badges of honor that my husband would never get to wear. Why, I asked myself, would I expunge the very proof that I was alive?
That's not to say that I'm not vain. In terms of skincare, I keep things as simple and efficient as possible, mostly because as a single parent, I don't have time to multi-mask each week or pile serum on top of serum. And I'd rather use the good stuff than experiment. A few tried and true products that have always delivered for me: Glossier Milky Jelly Cleanser for gentle washing; SkinCeuticals C E Ferulic for that dash of firmness and brightness; Farmacy Rise N'Shine Daily Moisture Lock Moisturizer With Echinacea GreenEnvy because it smells heavenly and goes on like buttah; and La Prairie Swiss Moisture Cellular Eye Contouring Cream because if you're gonna splurge, this is the way to go. I'm addicted to face oils, so I slather on African Botanics Neroli Infused Marula Oil like it's a drug. As for hair, you can't really beat Jen Atkin's Ouai Smooth Shampoo, which makes conditioner feel redundant. On my lips, a dab of Sisley Phyto Lip Shine in Sheer Burgundy is a winner.
Because I played soccer in high school and ran around the Central Park reservoir for years (until the knees gave out), my legs have also remained long, lean, and toned. Shout-out to my genes. But it's only now that I've come to accept my body for the gift that it is — because of it, I have a healthy, functioning brain. I was able to carry and deliver a healthy, wondrous, magical unicorn of a boy, who is now six years old and begins most sentences with "Mommy, I know you'll say no to this, but I'm going to ask anyway." I know that writing and editing, in all mediums, is my jam and what I've been lucky enough to do since I graduated from the University of Maryland. I've interviewed scores of celebrities and even forged legitimate relationships and friendships with a few of them.
None of this is braggadocio. It's more me looking back in wonder to my 20s when I tried so hard and failed so pathetically at being cool, dynamic, and happy. I let men use my body, disposing of me at whim, never attaining anything resembling a lasting relationship. And why would I, when I thought of myself as sexual sediment? I remember seeing a guy at breakfast one morning, in the wake of yet another blackout, not realizing that he'd been my one-night stand. Instead of facing that it was most likely nonconsensual sex at best or rape at worst, I made a joke about maybe needing glasses. No, honey, what I needed was to know myself, what I stood for, and what was important to me, both internally and externally. So I stopped with the pointless hookups that led nowhere but to the toilet to hack up cheap vodka.
Apropos of nothing, a friend of a friend mentioned that her brother had just moved to Manhattan. She thought we might get along. Lo and behold, we did. Our instant bond: when he heard me, over dinner, mindlessly humming Khia's classic "My Neck, My Back." Anchored by the command to "Lick it good," he joined in.
Externally, too, things had to shift. I was turning up to interviews looking like I'd gotten dressed in the dark while wasted on gin. I had zero fashion sense, frenetically scrambling from one trend to another. Oversize plaid shirts, ripped jeans, Steve Madden slides, babydoll dresses, asexual tunics, goth-inspired slip dresses — all were crammed into my bulging closet. It wasn't until I careened into my late 30s that I took stock of my life and realized what a hot mess it was that I made some changes.
I pursued and landed a job I loved, covering entertainment for a daily newspaper, and it provided me with a grounding sense of stability and purpose. I stopped throwing cash at marginally cute but disposable tops I could scoop up and instead began investing in pieces by Valentino and Prada that I still own. With the help of the boyfriend who'd become my husband, I paid off every cent of my $40,000 worth of credit card debt — in eight months. I expunged people from my life who added no value, who made me feel bad, who left me emotionally drained and stripped. There were no blowout fights. Just unreturned calls or texts that gradually petered away into zero contact. Ghosting felt so good.
Today, I'm living my #BestLife. I'm a widow, a word that makes my skin twitch, crawl, and itch, and it's an identity that seems as foreign to me as if you'd told me I were a giraffe. But it is what it is. When my husband died, I had to divest myself of all the dreams we'd cooked up, the plans we'd made, and forge a new way forward on my own, with a kid. I've also come to accept who I am. I look at fellow editors on Instagram, shimmying from party to opening, their eyes bedazzled with Pat McGrath's newest launch, their lips perfectly pouty, their bodies toned and taut. I really, honestly, truly don't feel jealous (OK, of the makeup, maybe) because everyone has their time — mine was then, and this is now. Go forth, millennials.
No, I don't plan on ever having any nips or tucks done, unless deemed medically necessary (like Hollywood's favorite euphemism for nose job: repairing a deviated septum). My body is bulky and bulging in places I don't like, but it's also proof that I created another human inside it. Yes, I should do more barre classes, go on longer walks, eat less bread. And tomorrow, or the day after, I will. Maybe. But instead of hating myself, I camouflage my flaws with clothes designed by smart ladies like Maria Cornejo and Rachel Comey, who get that women's bodies don't subsist on lettuce and oxygen.
I don't even acknowledge or moan about my wrinkles except in jest because guess what? My husband, who died in 2012, would give anything material that he'd owned to be here with us — gray hairs, forehead creases, and all. I feel so immensely blessed, so fucking fortunate, that I get to wake up every day and hear my child fight me over screen time. That my now slightly blurry, no longer 20/20 eyes witnessed his birth and saw my husband's final days on this earth. Why would anyone want to go back in time to cling to a youth that's passed you by? Or worse yet, turn back the clock and not experience all the formative things that help make us wiser, kinder, more empathetic and accepting of people?"
Sources: Allure  inwealthandhealth