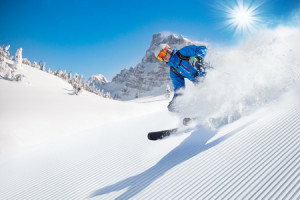 Winter means skiing and snowboarding season here in Utah, but all of that fun doesn't necessarily come without aches and pains.
As our bodies age and our joints and muscles become more brittle, a day on the slopes can take a significant toll.
Have you found yourself waking up on a Monday or Tuesday morning, dreading the fact that you have to go to work?
Maybe your back, legs, or shoulders don't take trips to the resorts as well as they used to.
Whatever the case, stopping in for a massage is sure to get you feeling better and ready to take on your laundry list of responsibilities.
Here are three areas certain to benefit from an appointment here at Zen Massage:
Improved circulation. As our muscles tighten and expand, our circulation is affected. A thorough massage can allow blood to flow more freely, leaving you feeling more vibrant and alive.
Tight muscles. Holding ski poles all day will do a number on your triceps, biceps, and shoulders. A massage is a great way to relieve the stress, and give them room to breathe and expand.
Deep tissue. Our muscle tissue is more than skin-deep, and while a surface rub is nice, a full body massage can provide relief from pain and soreness.
Don't go another day suffering from aches and pains caused by your activity on the slopes. Come and see our friendly, professional team today!