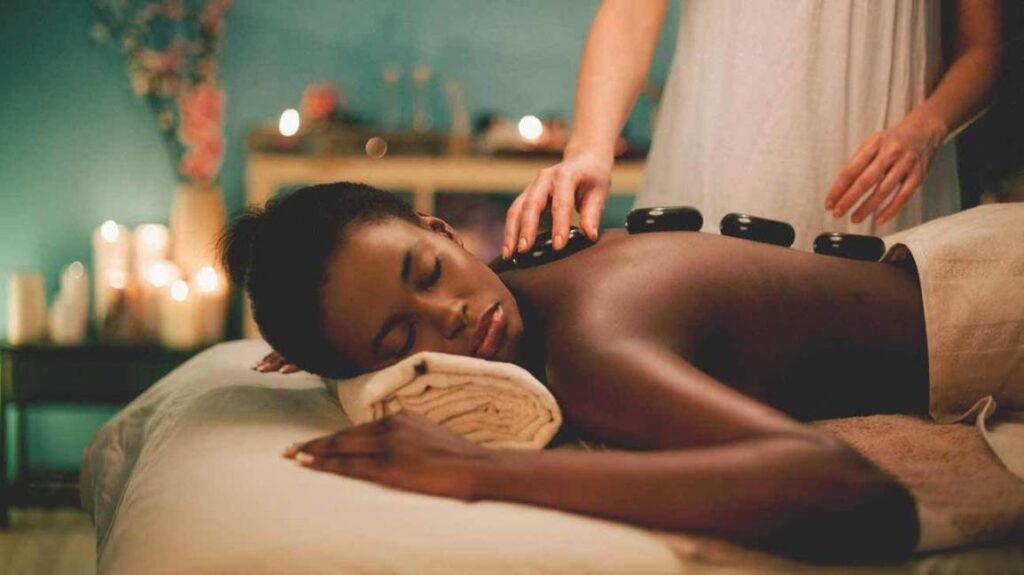 Massage therapy is widely used for reducing stress, relieving pain, decreasing feelings of anxiety, and increasing overall well-being, all of which are great for people with fibromyalgia. Below are 5 massage techniques that have been shown to relieve fibromyalgia.
Attention: Massage therapy may not be for everyone suffering from fibromyalgia, but meeting with a trained and attentive massage therapist that eases you into the session may provide the relief you need. Make sure to communicate your symptoms and how much pressure you are comfortable with.
Swedish Massage
Swedish massage is the most common massage therapy technique. This massage utilizes a variety of movements to relax the entire body, including long strokes, kneading, rolling, and circular movements. Swedish massage is widely known for reducing stress, increasing blood flow, and detoxifying the body, all of which are beneficial to fibromyalgia sufferers.
Trigger Point Therapy
Trigger points–widely called knots–are painful spots found on muscles that are sensitive when pressure is applied. These points are very common, particularly around injuries, and can feel very sharp or like a dull ache. Those who suffer from fibromyalgia tend to have more trigger points than the average person. Trigger point massage therapy aims to deactivate those trigger points by applying pressure and kneading the muscle. The pain relief is often immediate.
Myofascial Release
Fascia is a thin casing of connective tissue that surrounds and holds every organ, blood vessel, bone, nerve fiber, and muscle in place. The myofascial release technique relieves pain and tightness in the fascia. The massage therapist finds trigger points and tightness which helps reduce fibromyalgia pain and stiffness.
Hot-Stone Massage
During a hot-stone massage, the massage therapist places heated, smooth, flat stones on key points of the body. These stones help the body relax, provide pain relief and release muscle tension.
Deep Tissue Massage
Deep tissue massage is very similar to Swedish massage but with stronger pressure from the massage therapist. This massage focuses on releasing tension in the body's soft tissue and relaxing and detoxifying the body. This massage technique is not recommended for those just starting with massage therapy for fibromyalgia relief as many with fibromyalgia suffer from a lower pain threshold. Acupuncture for fibromyalgia or consistent massage therapy sessions can actually help increase this pain threshold.
Fibromyalgia can feel debilitating, but with a multi-treatment approach, this chronic condition shouldn't slow you down. 
Zen Massage in Salt Lake City, Ut. Set up an appointment with the best masseurs in SLC today! Book Online or Call (801) 467-3529
Virtual Tour of our Massage Salon in Salt Lake City
Zen Massage
5520 South Van Winkle Expy,
Salt Lake City, Utah 84117