How Massage Therapists Treat Psoas
The psoas is a deep-seated core muscle connecting the lumbar vertebrae to the femur. The psoas major is the biggest and strongest player in a group of muscles called the hip flexors: together they contract to pull the thigh and the torso toward each other.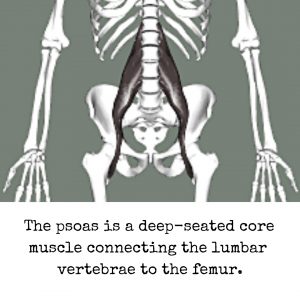 It is one of the more sensitive areas a Massage Therapist can treat. Getting in and working on the psoas is a skill in itself. It takes practice and some clear communication with your patient.
I want to share a technique that is as useful as it is uncomfortable, this is the way I used to do it.
The psoas has spinal attachments and is more than just a hip flexor. Some studies think it functions as a stabilizer. Since it attaches to the spine, the only way to release it manually is to go DEEP.
This technique will help:
Female runners with SI problems (lack of hip extension causing SI and lumbar hypermobility, plus inhibition of hip abductor/extensors)

Older patients with stenosis (lack of hip extension causes lumbar hyperextension, further closing the stenosis)

Hip capsular patterns – will improve hip external rotation

Posteriorly rotated ilium

Pt's with diffuse anterolateral thigh complaints from compression of femoral nerve

Pt's with spondylolisthesis may help in conjunction with soft tissue work to the paraspinals.

And a stabilization program
Your patient should lay supine with knees and hips flexed. Use an even finger grip, both 3rd and 4th fingertips with your elbows flared out so that your fingertips have even contact. Start about 2-3″ laterally to the umbilicus and slowly move from superficial to deep until you can't move any further.
The abdominal contents will move out of the way. If you move too quickly, you will activate the rectus abdominus and the contraction will push you out.
How do you know you're on it?
Here are two signs to make sure:
It's not pulsing, if it is, go more lateral as you're on the descending aorta!

Ask the patient to slightly flex their hip; as soon as they do, you should feel it contract under your fingertips
Start with oscillations, and you can progress to functional release movements starting with heelslide (you push proximally as patient slides heel distally), ipsilateral upper extremity elevation, combination upper extremity elevation and heelslide, then anterior pelvic tilts.
The last is the most uncomfortable, and maybe even the first time you can get a patient to posteriorly pelvic tilt correctly, as they want to move away from your hands! Perform for 5-7 minutes or until you feel a change. Reassess function, ROM, special test, or however you came to the conclusion the patient had a restricted psoas to begin with.
Techniques For Massage Therapists To Work Psoas Pain Free
Let's be clear, you are nowhere near the psoas when doing a release, but this is the new way I do it.
I am just targeting the area around and above, and am very general to release lower quarter tone anteriorly, that's about it.
Why you should use this
it doesn't hurt

it rapidly improves hip and lumbar motion

if a patient needs sidegliding in standing for an ipsilateral lower quadrant issue, but is unable to move without discomfort
Patient:
supine, in hooklying

at least the involved lower extremity needs to be bent at the hip and knee
MT:
standing on the involved side

use either the pads of digits 3-4 of both hands or even easier, an EDGE Mobility Ball (any ball will do)

assess resistance to superficial to deep pressure lateral to the umbilicus on one side versus the other

the side with increased resistance is the side you should treat
Technique:
lightly apply superficial to deep pressure, it SHOULD NOT cause any pain

at the point of resistance that is highest, have the patient complete 3-5 diaphragmatic breaths

make sure they exhale fully

the exhalation will help reduce tone autonomically
re-test the limited hip and/or lumbar motion.
As it is with so many other techniques in Massage Therapy communication and consent is key. Make sure when attempting this treatment that if you feel the pulse, you move off of it quickly as you do not want to compress the descending aorta. Whether you're helping someone with stenosis, spondylolisthesis or just SI issues treating the psoas can give you and your patients greater success in treatment. 
Source: MTDC
Book Your Massage in SLC today!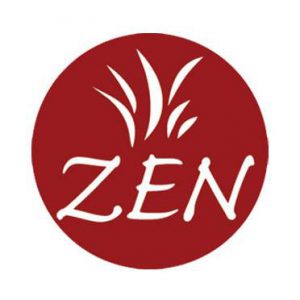 (801) 467-3529
5520 South Van Winkle Expy
Salt Lake City, UT 84117