Sports Massage Really Does Hurt So Good
According to Johnson Memorial Health's blog, Sports Massage Really Does Hurt So Good.
 "It's a good kind of hurt." Sports Massage Therapy may not have the same ambiance or effects of a luxurious spa treatment, but the benefits will improve your athletic performance and help injury recovery.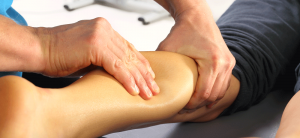 There's no need to suffer with tight or sore muscles for weeks on end when regular therapy can help expedite recovery. The deep tissue rubdown can be painful at first but the effects on conditioning and improvement on performance is well worth the initial discomfort.
Many professional, collegiate and high school athletic programs integrate Sports Massage into their training programs, according to the American Massage Therapy Association. Massages take place before or after competition. And, while Sports Massage is more physically intense than a spa massage, you'll still walk away with less stress and tension.
The specific technique used in Sports Massage Therapy gives your muscles more oxygen and nutrients necessary for quick recovery and to prepare them for competition. To give you a better idea of how exactly this happens, we broke down the benefits for you.
Pacing
Often fast-paced, Sports Massage Therapy can be administered before or after competition or a workout. It is designed to increase flexibility and reduce soreness – and can be customized by the sport or athlete's body type. Typically pre-event massages are performed at a faster pace to prepare the muscles for competition; stimulating them to increase speed and flexibility.
Technique
The Certified Sports Massage Therapist administering the massage uses specific techniques that apply heavier pressure on layers of muscles and deep tissues. This helps to:
Get blood flowing back to the heart

Deliver fresh oxygen and nutrients to the muscles and tissue
The goal is to remove knots and tension within the muscles. The tissue movement also removes waste products and toxins from your tissues and muscles through the blood and lymphatic system. Drinking plenty of water after a massage helps to move these out of your body.  — with the help of lots of water following the massage.
Physical Benefits
While a Sports Massage can leave you sore for about a day or two, the therapy directly benefits the muscles and integrated cardiovascular system. Frontiers in Cardiovascular Medicine said the increased and enhanced blood circulation and relaxed muscles helps to:
Relieve muscle tension

Reduce soreness

Make for faster recovery

Increase range of motion and flexibility
Sports Massage Therapy can also prevent or relieve Delayed Onset Muscle soreness by encouraging blood and lymph flow throughout the body and preventing muscle fatigue.
Psychological Benefits
Besides helping the body recover physically, Sports Massage Therapy also gets you into competition mod and mentally prepares you for your next workout. During the release of tight muscles, the body increases dopamine and serotonin levels. This reduces stress, tension and anxiety by activating your parasympathetic nervous system.
Therapist Qualifications
A therapist's credentials help give you a clearer idea of a therapist's capabilities and competency surrounding different massage therapies. In general, according to the American Massage Therapy Association (AMTA), credentials include:
Licensing

Board Certification

Education and Training with an accredited school

Membership with a professional association like AMTA, NCBTMB or ABMP.
To ensure that your therapist is understanding of sports-related injuries or prevention, it's recommended that you look for a therapist with certification in particular modalities used in sports therapy, for example, myofascial techniques
Make sure to ask them about any questions or concerns you have about Sports Massage Therapy.
Originally Posted by Johnson Memorial Health
For professional Sports Massage in Salt Lake City Contact Zen Massage (801) 467-3529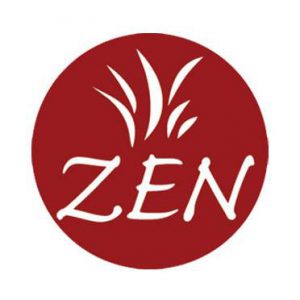 5520 South Van Winkle Expy
Salt Lake City, UT 84117