There is nothing like a relaxing massage to melt away the stresses of everyday life. Relax those sore muscles caused by physical overload and reduce the effects of emotional strain on the body. The benefits of massage therapy are well documented and the perfect way to unwind, rejuvenate and hit the reset button.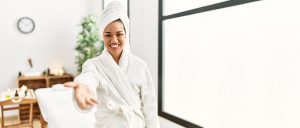 At ZEN Massage, we are committed to providing our clients with a relaxing experience that will help bring them back into balance. Massage therapy should be an essential part of everyone's self-care routine, and we are dedicated to helping everyone reap the numerous benefits of massage therapy.
Stress Relief
The most obvious benefit of massage therapy is stress relief. Stress can have many unwanted effects on the body, including joint pain, fatigue, headaches, and more. Massage therapy can help reduce the stress and tension in your body, which in turn reduces the negative effects of stress on your mind.
Improved Circulation
Massage therapy can also help to improve circulation throughout your body. This improved circulation can help to bring oxygen and nutrients to your muscles, keeping them healthy and promoting healing after a workout or injury.
Pain Relief
Massage therapy can offer relief from many kinds of muscle pain, including back pain, neck pain, and sciatica. Tight, sore muscles can restrict blood flow, causing more pain and discomfort. A massage can relieve pain and stiffness and improve range of motion.
Improved Sleep
Getting enough sleep is essential for a healthy mind and body. Stress and anxiety can keep us awake at night, but massage therapy can help. A relaxing massage can help to reduce feelings of anxiety, which can lead to better-quality sleep.
Improved Mood
Massage therapy has been shown to help improve mood and relieve symptoms of depression and anxiety. This is due to the release of endorphins during a massage, which can help to boost your mood and promote relaxation. 
In summary, massage therapy is an excellent way to reduce stress, relieve pain, improve circulation, promote better sleep, and enhance your overall health and well-being. At ZEN Massage, we offer a range of different massages that can be tailored to your individual needs. Whether you are looking for a deep tissue massage or corporate massage at the office, our experienced masseurs are here to help you achieve your goals. 
We invite you to schedule your next massage with us and experience the benefits for yourself. Take the time to care for your body and mind. Book your Zen Massage today! 
Virtual Tour of our Massage Salon in Salt Lake City
Zen Massage Luxury Massage in Salt Lake City, Utah
Call (801) 467-3529
Text (385)448-5634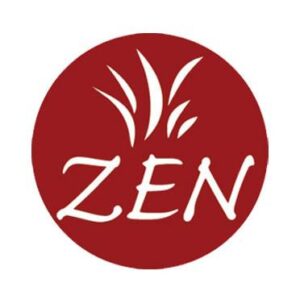 5520 South Van Winkle Expy,
Salt Lake City, Utah 84117