De-Stress at the Office with Chair Massage
Hello, Salt Lake,
Here we are and 2019 is coming to a close but before we say hello to 2020, it's a good time to stop and take a moment to shake off all the build-up from 2019. After all, it's best to begin the New Year with a refreshed, stress-free mind and body!
Workplace issues are one of the most common causes of stress in life. Whether it's because of internal conflicts, boring routine, or that annoying coworker in the next cubicle- it's inevitable. Luckily, job stress is a problem that can be resolved in many ways.
Here are a few ideas any organization can use to help start off 2020 on the right foot.
Providing incentives doesn't have to mean going "all-out" and giving every worker you have a huge monetary bonus. If you're a start-up company or you're simply on a budget, that's just not realistic. But Holiday incentives can be something as simple as a handmade gift, a surprise potluck, or maybe even some free movie tickets so employees can take their loved ones out during the holidays. It's the little things!
Why do employees go out for drinks during the weekends? To wind down after a hectic week, of course! Imagine the kind of stress that accumulates from an entire YEAR if some of your employees don't take those opportunities. Throwing a New Year's party back at the office or at a nearby spot would let your employees mingle and have a chance to "let their hair down" as a group. This can give them a chance to dance off all the stress they accumulated throughout the year, a chance to build up morale with co-workers, and helps them start the New Year off on the right foot, as a team!
A simple change in the ambiance for the New Year can make a huge difference. Humans are visual creatures, and it's amazing how much our environment can affect us. Adding motivational posters, new art, or positive decor brightens up the workspace and brings a fresh feel to the office.
Wouldn't it be nice to have a Zen Massage Therapist come into your office and give you a relaxing chair massage? Corporate chair massage is among the strongest statements a company can make to underscore a commitment to a safe, healthy, stress-free workplace. It's no surprise that many businesses on Fortune-500 magazine's list of "Top 100 companies to work for" have offered chair massage to their employees and many keep chairs and therapists on-site year-round to provide ongoing stress and muscle relief for their staff.
Onsite Chair Massage by Zen Massage
Onsite convenience, in studio quality
ZEN Massage takes corporate chair massage very seriously. For the perfect chair massage, it is not enough for us to simply apply table massage principles to a seated position. In order to maximize the therapeutic effect of our chair massage, we had to abandon the notion that chair massage was universal. In fact, everything from the height of the chair, therapist, and client, to the angle of the face rest plays a significant role in how our clients feel. We also understand that simply applying pressure to a muscle without stretching it has minimal therapeutic effect, so the founding principles in ZEN Massage had to be re-invented with the chair in mind. Ultimately, we succeeded in translating the amazing effectiveness of ZEN massage to a seated application with no loss of therapeutic effect. Contact us today about our corporate massage service in Salt Lake City. Your employees will thank you!

On-Site Office Chair Massage
Conventions and Booth Staffing
Parties, Receptions, Conferences
Sporting Events
On-going Corporate Contracts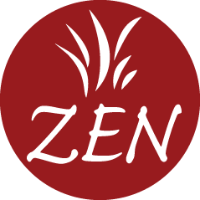 Zen Massage of Salt Lake City
(801) 467-3529
5520 South Van Winkle Expy,
Salt Lake City, Utah 84117