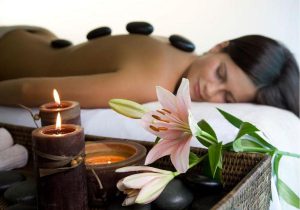 Hot Stone Massages have been around for centuries but only recently caught on in mainstream massage parlor techniques. Smooth, flat stones are heated up and placed on key points on the back, hands or feet to melt your stress and tension away.
Iron rich river rocks are typically used for hot stone massages since they can hold heat well and are naturally smooth and flat. The massage therapist often  uses the stones to knead the knots out of  sore muscle groups. When a client wants a light massage but has muscle tension, the massage therapist will often recommend a hot stone massage because the heat from the stones will relax the client and also sooth the sore muscles.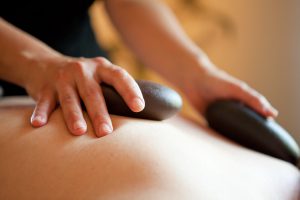 Once the stones have done their job, the massage therapist might remove them and work the muscles like they would with a typical massage. The rocks are just another tool the massage therapist uses to work away pain from tense muscle groups but they can also help insomnia, poor circulation and stress relief. They can also be used for Sports Massages to help further relax the muscle groups and help prevent a potential future injury.